Bringing Independence To Parents & Children
Bringing Independence To Parents & Children
project details
Duration: 10 weeks, spring 2018 AT uid
Team: carolyn wegner (USA), iris ritsma (nl)
partner: Umeå kommun, ultra, RISE iNTERACTIVE
Type: service design
my contribution
Research, Co-creation workshop,
microinteractions, Animations,
user-mapping, user-testing,
PROTOTYPING, VIDEO-prototyping.
CHALLENGE
increasing the attractiveness
and thus the accessibility of
public transport in a future
sustainable mobility system OF
UMEÅ.
Concept
ebbe – A handheld NAVIGATION
device for children that
nurtures the ability of
understanding and navigating
through the environment.
We want to bring independence to parents and children through allowing and enabling children from the young age to travel short distances (e.g to school or to grandparents) by themselves. On the one hand, it would free up resources for parents in their family schedule. On the other hand, parents are confronted with making their children vulnerable to the open world. Which sounds like a big step and scary for both parents and children. How can we make parents as well as children comfortable with this, without further discussion of giving or not giving children smartphones.
The project has lead to the design of a companion for children and their parents in order to help the child to become more independent in commuting by public transport. With our concept, Ebbe, we want to give young children a voice in their road towards independence, as well as acknowledge that both parent and child are growing and learning together. We do this by designing a hybrid service-product that provides a transitional step into independence. We believe, we ultimately encourage children to create a routine and taking a bus from a earlier age and instill value in public transportation. Incorporated in this hybrid service-product are the values of helpfulness, responsibility and inclusiveness, which serve children as well as parents.
We imagine a future in 10 to 15 years, where the values of responsibility and communal support is utilised in a hybrid, tangible-digital service that serves the growth of both child and parent.
Ethnographic Research & Interviews
The target group was actually to be defined through the research we conducted and its outcome. This meant our observations and interviews would define the direction of our projects. We began by doing "snowball" interviews. In teams, we contacted people we knew around Umeå, and even approached people on the street to ask about their mobility routines and thoughts on transportation. If the interview went well, we often were referred to someone else that they knew who we could speak with after. Ideally, this referral to other people for interviews and gathering of knowledge, or "snowballing," would lead to critical insights into the transportation system. Even though in the moment it may have felt like we were gathering only a select and narrow view of this public service, it quickly became clear that their individual experiences exposed a broader systemic picture of mobility in Umeå.
Synthesis and interview material
After several weeks of doing this form of "snowball" research, we were able to dive into several people's lives to really get an understanding how they constructed their mobility practices for themselves based around the offerings and constraints of the current public transportation. This meant we were able to shadow people on their journeys from home to work, and on daily errands to do more observational research that would help us to identify subtleties not understood from standard interviews.
Preliminary Brief Development
After interviewing several individuals and families about their mobility practices, and observing their daily routines with them, a first iteration of a brief was created. This brief addresses current imbalances and injustices observed in the larger ecosystem of mobility in Umeå in the context of the family.
These methods of information gathering then lead to the identification of problems within the public transportation system and our subsequent creation of conceptual solutions. To keep the flow of input and information coming, we then held a "participatory workshop" with the stakeholders of the project to engage them with the research and concepts we had collected and developed. By having others work with the information, we were bringing a new set of eyes on the project, and getting input and analysis from people of different backgrounds and expertise. This helped to keep our work fresh, more objective and inspired.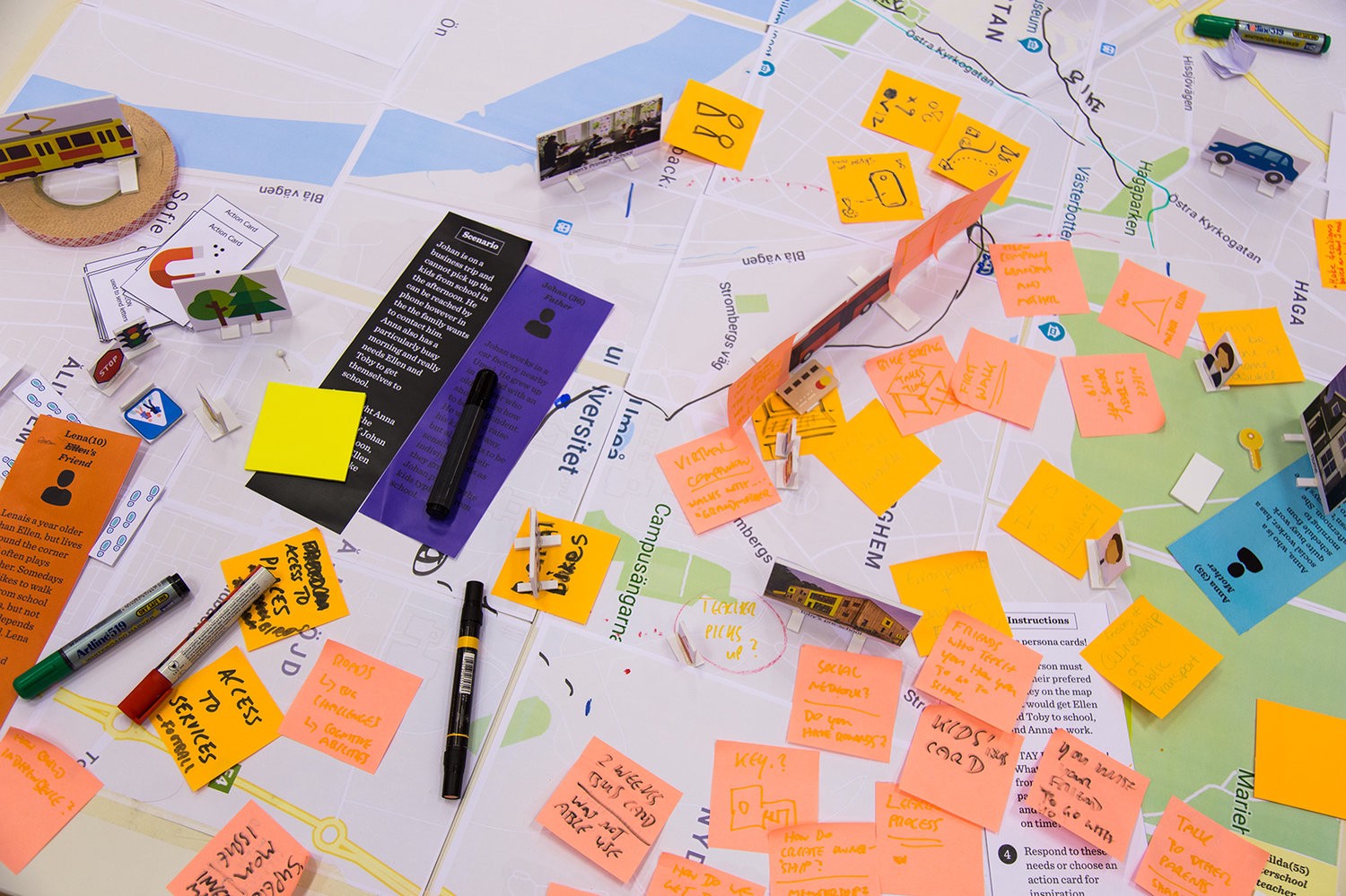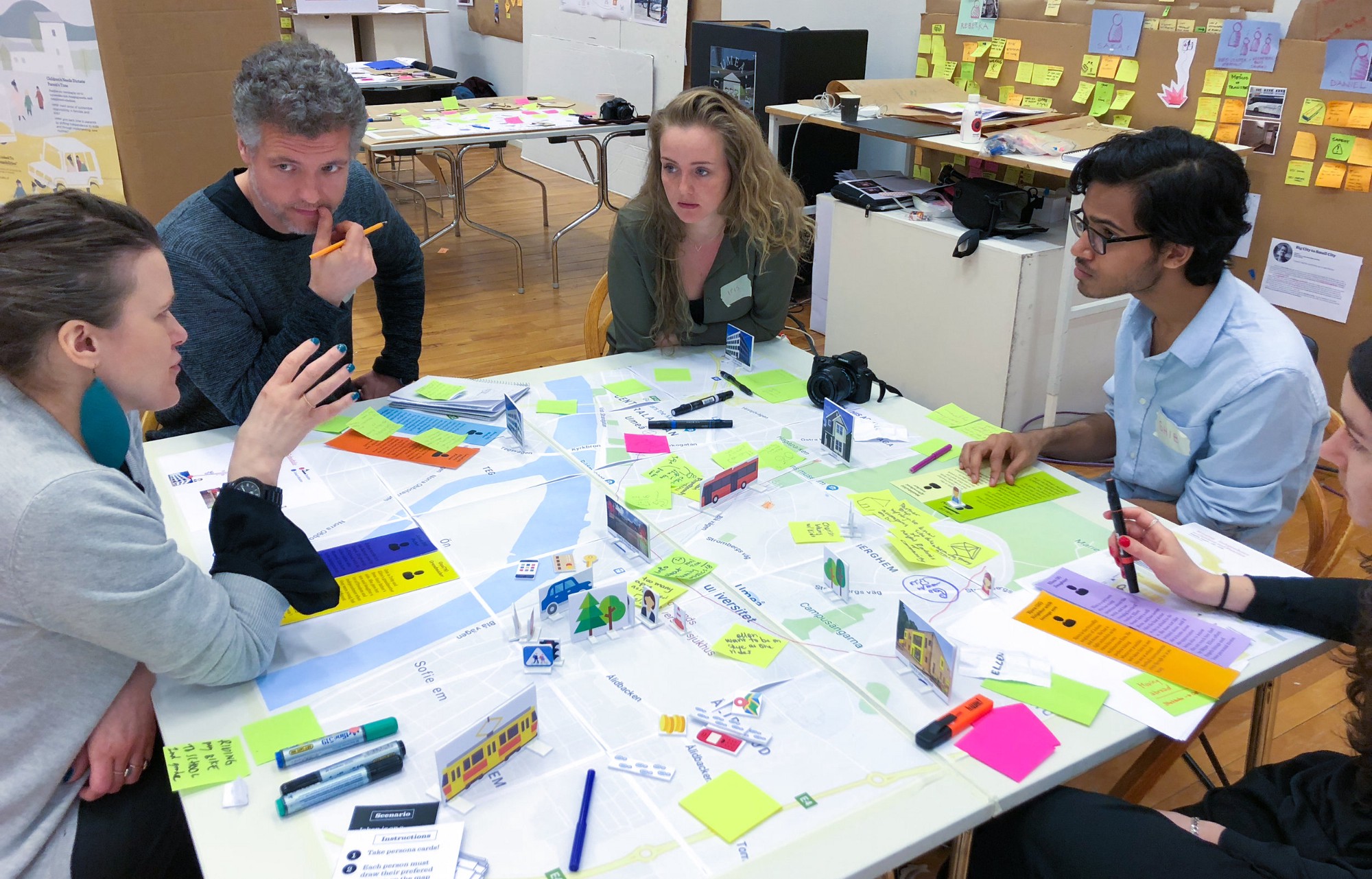 After synthesis of the findings the core values for the design were defined. These values were then explored by creating quick and iterative value prototypes that would elicit responses and interactions that held characteristics of these values from those engaging. Through our experimental prototyping, we pinpointed ways we wanted these values (e.g helpfulness, responsibility) to inhabit our future design concept in a more tangible way.
Exploring & defining Focal Points of Brief
In order to address our brief, we looked at our key values and issues we wish to highlight while developing our concept. These aspects include, the feeling of support. For instance, if eliciting value of individual responsibility fail, the feeling of support is provided. Another value is a sense of community and its foundation of collective responsibility. We also recognised that each child has unique needs and we want to cater this we a flexible system. We also wish to acknowledge that also parents are growing in their own right. Through our service, travelling alone and exploring is encouraged, which draw on the value of individual responsibility.
Sketching out the desired scenario
We interviewed multiple families and a common thread was that family schedules are complex as parents often have to drive their children to off their school and other engagements. This dependency on coordination and flexibility from parents disrupts their time and makes travel inefficient. Especially as public transportation does not accommodate for these family needs. Families often buy cars to adapt. What about giving children more independence? The solution seems simple. But we saw that children needs support to become more independent and take more responsibility. There are many factors that go into giving the child independence that need to be accounted for.
Concept development & evaluation with experts
Based on the feedback of both evaluation sessions it was decided that the supporting functions of the companion should be made more abstract. Instead of using maps and arrows we looked into intuitive ways of navigation; shifting weight, abstract light, haptics and pulling sensations, just to name a few.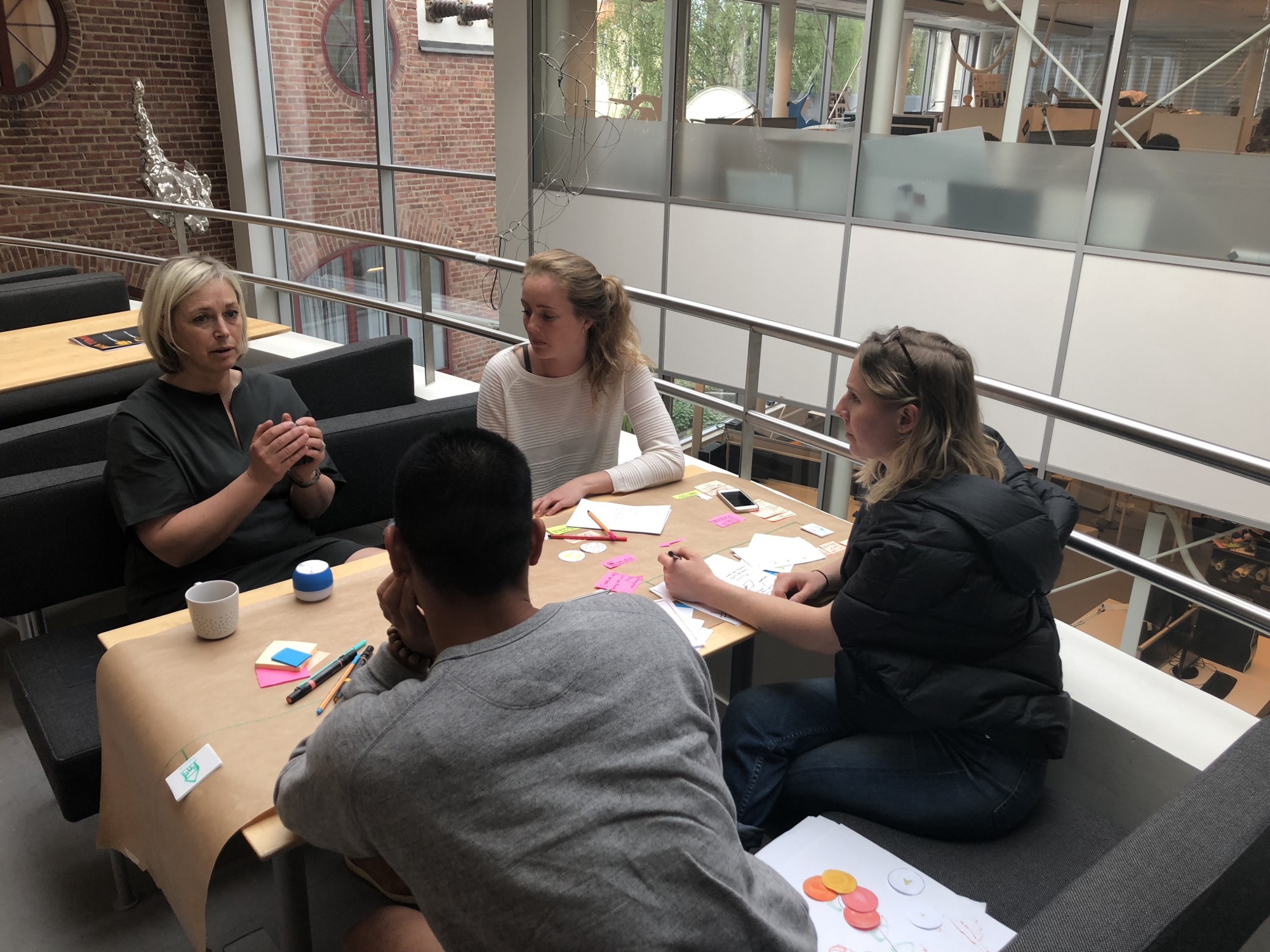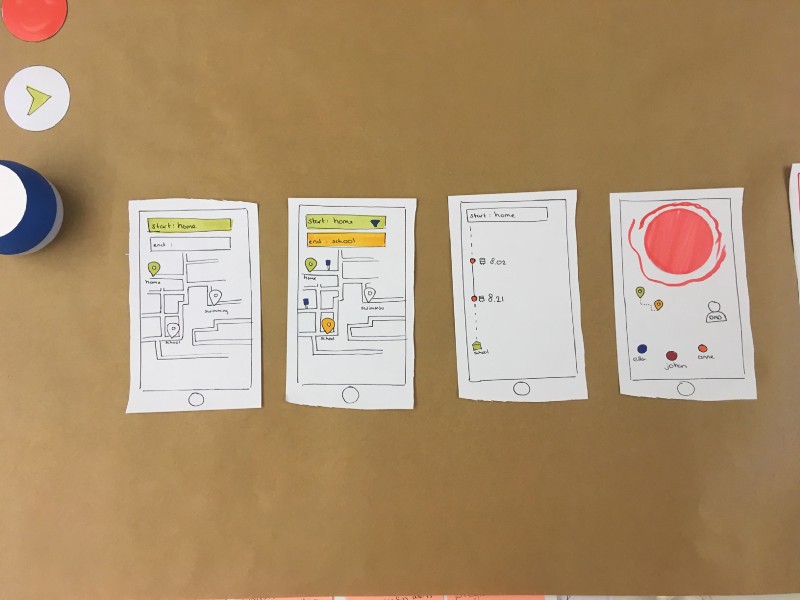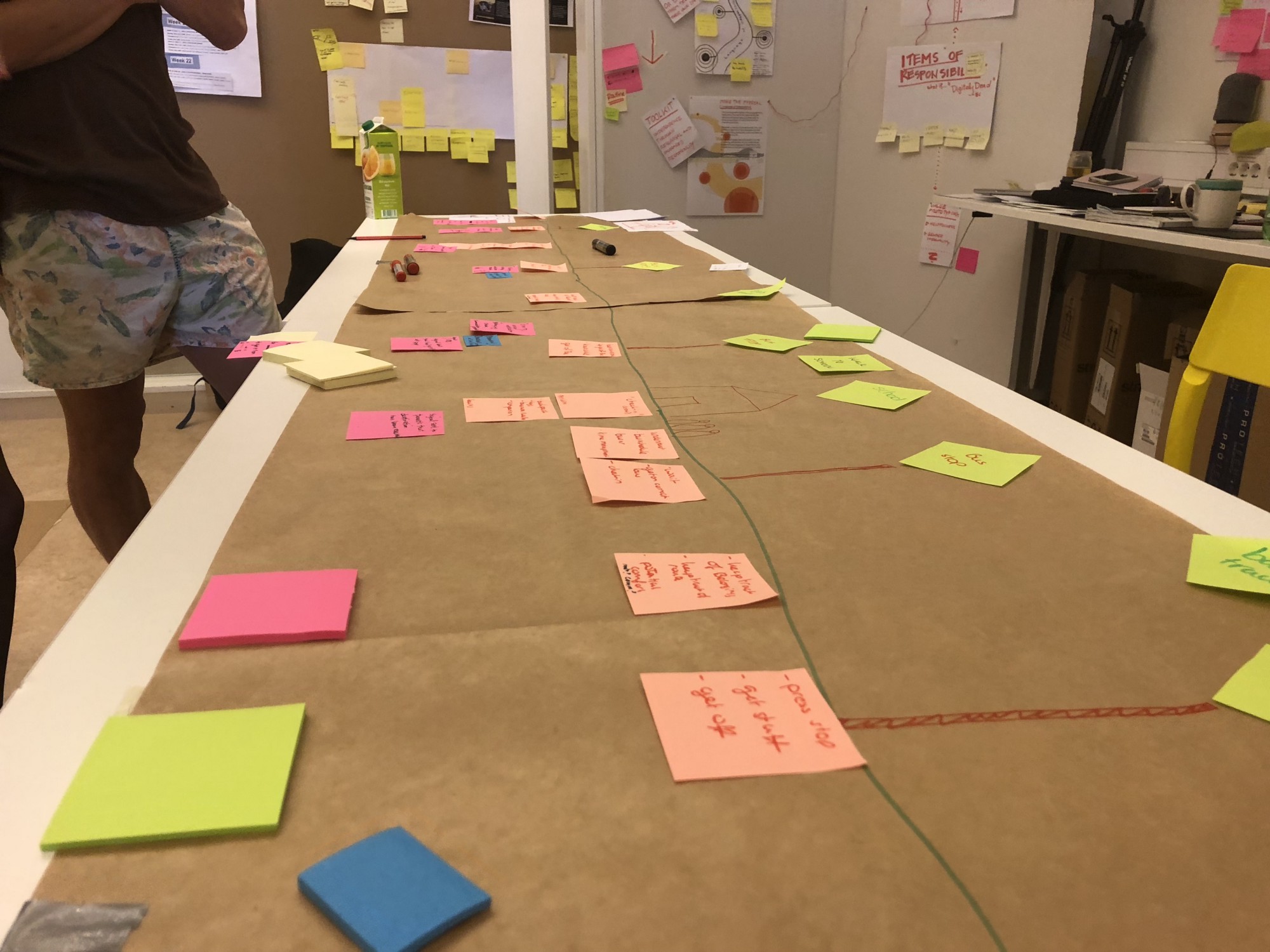 concept evaluation with possible users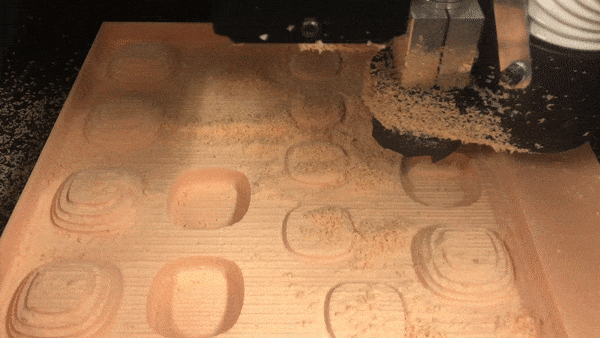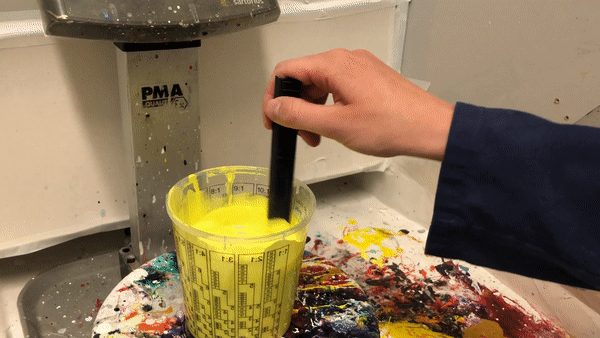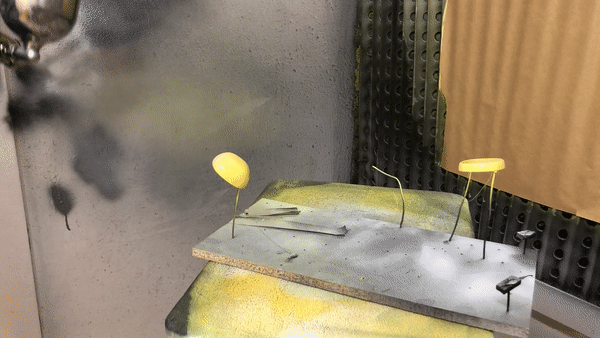 One of the challenges in this course we had to face with was to create an own design brief for a broad user group. We had to figure out for which potential user group we would like to design for and why so. The first iteration of formulating such a brief resulted in a wordy and vague point of view of who the user is and what the problem is. Our project team found clarity of our design purpose through the conversations we had with various stakeholders but also through continual reevaluations on what we personally would like to achieve in this project. The utilisation of ethnographic research and collaborative design supported us to develop an inspiring vision together with the stakeholders, as well as considering those who might be left out of this dialogue. Methodologies we used included but were not limited to snowballing, facilitating workshops, shadowing, interviewing, cultural probing, and value prototyping. When developing knowledge about our users and user contexts for the brief, we had to first establish relationships with our user in order to involve them in as many stages of the design project as possible. This particular emotional work with the user required us to change our role as a designer into a facilitator between different stakeholders.