old Sandbox
An interface proposal that reduces the attention required for anaesthesiologists to run and supervise the system so that more focus can be directed towards the patient and communication with colleagues.
Sandbox
A learning tool for Anaesthesia providers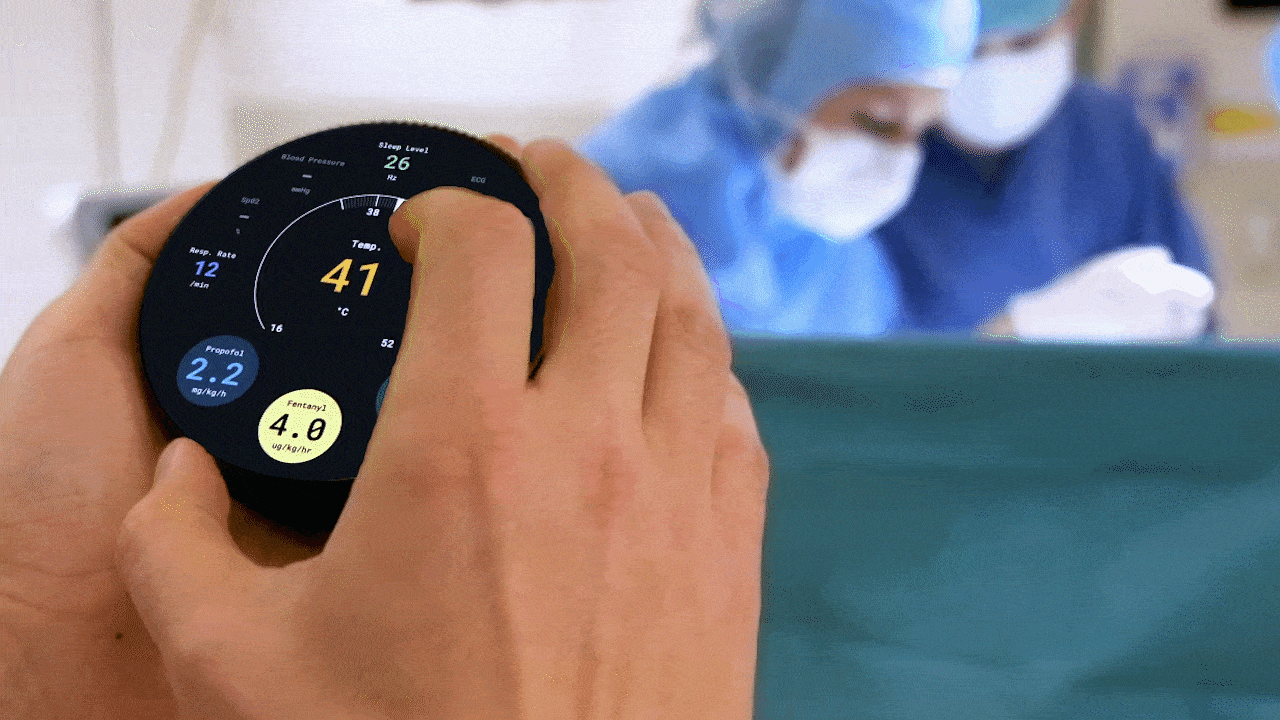 University: Umeå Institute of Design
Duration: 10 weeks, fall 2017
Team: Selvi Olgac, Toby Whelan
Corporation partner: Maquet, Getinge Group
Type: Human-MACHINE INTERACTION
challenge
Anaesthesia nurses don't know their Anaesthesia machines well as they could. One reason they are not using the machine's full potential is because the sensitive operation theatre environment does not give any room to try out the machine in practice. Since the Anaesthesia machine is connected to the patient, no mistakes can be made that might harm the patient during surgery.
APPROACH
The theme for this project focused around the vision of Anaesthesia in 2032. We tried to understand the Anaesthesia today through experiencing the daily routines firsthand and interact with professional users who have expert knowledge and experience using the Anaesthesia tools and machines. We also saw this project through a critical design perspective. Working prototypes allowed us to iterate and develop our concept.
OUTCOME
With Sandbox, Anaesthesia nurses can simulate drug adjustments and see an individual prediction of the patient's response before they execute the changes into the patient during the surgery autopilot phase. When the nurse adjusts the parameters, the patient's values will be displayed as they getting affected. In this way the nurse can explore and fail in the system, without harming the patient. With the use of the sandbox, the Anaesthesia nurse is able to use the autopilot phase more effectively, by for example preparing the landing phase in advance. In terms of learning more about the machine's functions and settings, the sandbox gives Anaesthesia nurses a safe learning environment for exploring those functions and settings and trying them out during surgery.